5 Key Considerations
to Drive a World Class Procurement Organization
It's hard enough figuring out which products to purchase in your personal life, let alone doing so at scale for your company. But with the right tools, talent and strategy in place, you can improve procurement in a way that creates value and makes the purchasing process easier. To help you, we've put together a list of the 5 most common procurement challenges we hear in the market today.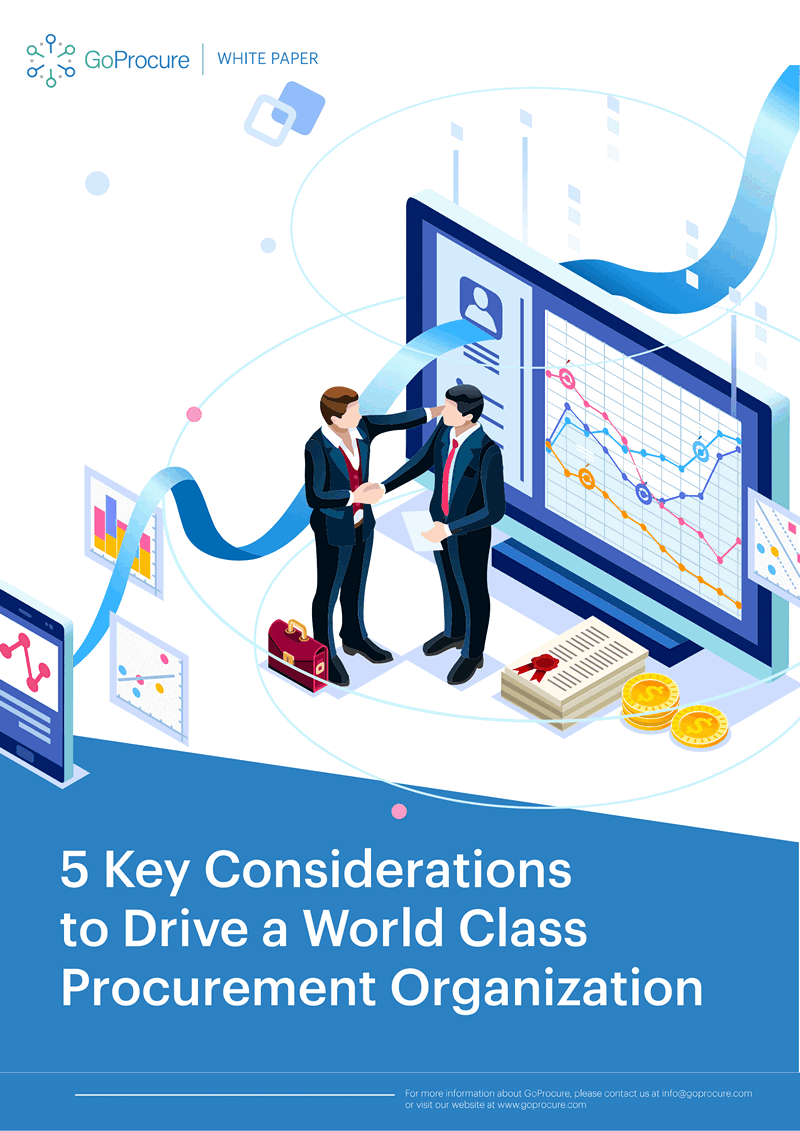 How can I increase
visibility into my spend?
Increasing visibility into spend across your organization requires a way to track all purchases. Technology that automatically captures transaction data provides the most efficient way to achieve this oversight, because it's unlikely that all employees can manually provide this data to a procurement leader on an accurate and timely basis for every purchase
Stay up to date with industry trends and news
Please fill in the form to download your copy